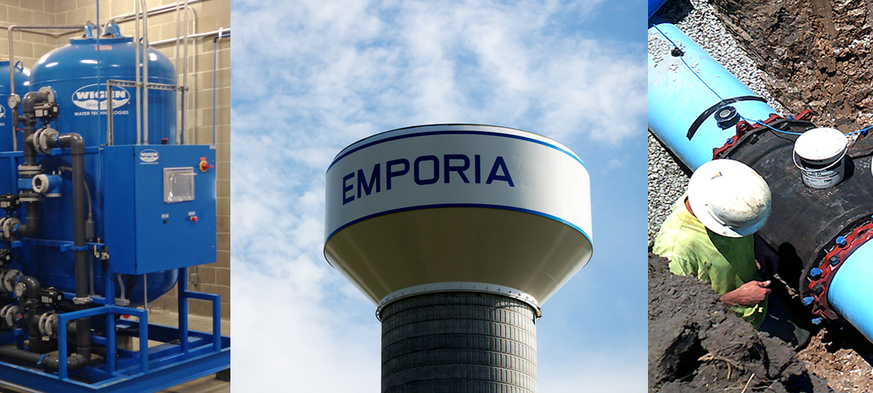 Is your community struggling to find ways to get your infrastructure projects completed? There are many steps to make the needs become a reality, but the first step is to talk with one of the Project Mangers at BG Consultants. Our engineers or architects will sit down and explain the process and how they can assist your city in the pursuit of state grants and low interest loans to help improve your infrastructure.
Typical needs that we find that commonly lead to successful CDBG funding:
Do you have poor water pressure or discolored water?
Do you have sanitary sewer issues when it rains?
Do you have roads that need repairs? Sidewalks? ADA issues? 
Do you have storm water channels that overflow?
Do you have a community need for better facilities for your: Parks, Ballfields, Library, Community Center, Storm Shelter?
| Sanitary Sewer | Water | Community Facilities |
| --- | --- | --- |
| Collection | Water Towers | Storm Sewer Improvements |
| Lift Stations | Water Lines | Street Improvements |
| Lagoons | Fire Hydrants | Fire Stations |
| Bar Screens | Meters/AMR | Libraries |
| Treatment Plants | Chlorination | Community Centers |
|   | Treatment | Parks |
|   |   | Ballfields |
|   |   | Sidewalks |
BG has demonstrated a solid track record of success year after year by obtaining funding for our clients.  Some statistics to note from recent funding rounds are:
In 2021 BG projects tallied nearly half the total CDBG funding awarded – this includes Water/Sewer funding and Community Facilities funding. Our team assisted 12 of the 32 communities that received funding totaling over $6 million of the $12 million awarded.
Over the last 10 years we have helped municipalities receive over $23 million in CDBG funding for water and sewer related projects, totaling over $125 million in improvements.
Our assistance with Community Facilities CDBG Funding over the last 10 years has totaled almost $13 million in funding dollars and over $50 million in total projects.

BG Consultants, Inc. Recent Water/Sewer and Community Facilities CDBG Projects
2022 CDBG Improvements
8 Projects - $4,043,548 Total Grant Funds
2021 CDBG Improvements
12 Projects - $6,017,662 Total Grant Funds
2020 CDBG Improvements
7 Projects - $3,284,283 Total Grant Funds 
2019 CDBG Improvements
8 Projects - $3,082,837 Total Grant Funds
2018 CDBG Improvements
9 Projects - $4,712,980  Total Grant Funds
2017 CDBG Improvements
8 Projects - $3,536,115  Total Grant Funds
 
---