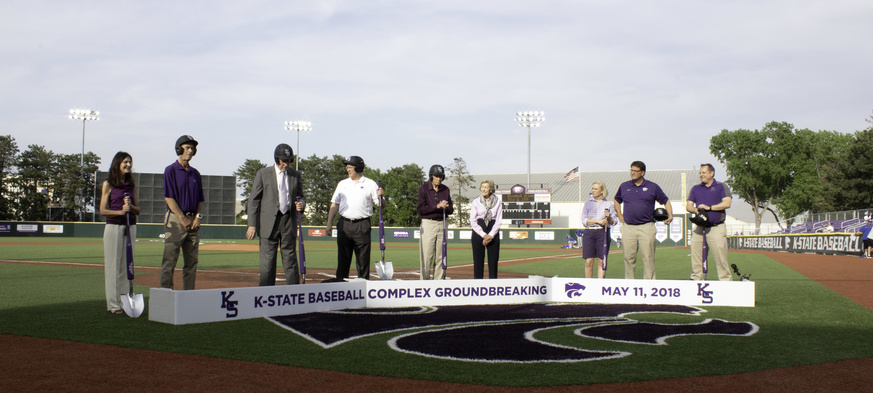 Posted on

May 24, 2018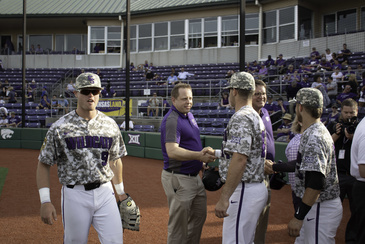 We were excited to attend and participate in the official groundbreaking event for the upcoming Baseball Stadium renovations at Kansas State University.  David Devore, the Designer and Project Manager representing BG Consultants, was part of the action on the field along with key contributing donor representatives including the Tointon and Giller families, as well as Kansas State University President Richard Myers and Athletic Director Gene Taylor. The event was held before the KSU vs KU baseball game on May 11th, 2018. After the ceremony the participants had the opportunity to meet all the players and wish them well in their upcoming game. 
Construction for the project is set to begin in the fall of 2018 in preparation for the 2020 Baseball Season. The improvements to the Tointon Family Stadium will include a new 2400 square foot Clubhouse with new locker room and training facilities, as well as improved offices for Coaches. The facility will receive an exterior facelift including a new façade and roof, as well as replacement of 1,500 seats with new ballpark style hardback seats.
The project includes the improvements at Tointon Family Stadium, as well as a new Soccer Stadium, anticipated to open in 2019. BG Consultants, Inc. is eagerly anticipating the impact the new facilities will bring to both the Baseball and Soccer programs for the K-State Athletics Department.
For more information on the projects visit the K-State Athletics Facility Master Plan's Project Detail page for the Baseball and Soccer Complex.
---