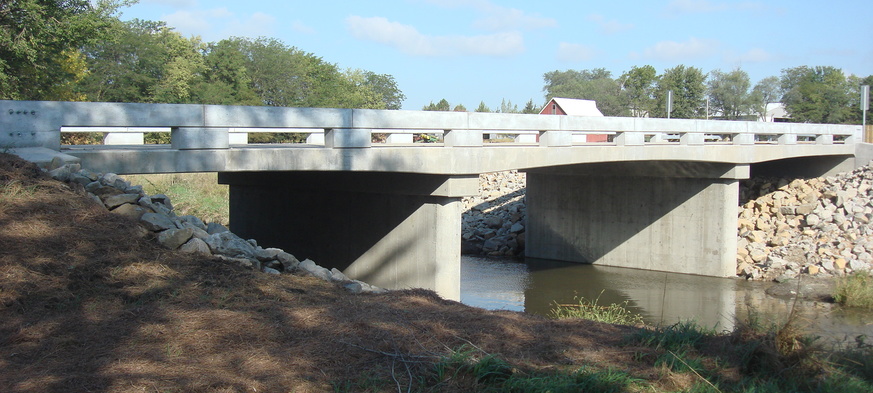 Posted on

June 22, 2018

Recently at a Brown County Commission meeting the Commissioners were engaged in discussions over the Kansas Department of Transportation (KDOT) Off-System Bridge Program for Federal Fiscal Year 2020  with BG Consultants Structural Engineer and Vice President Moni El-Aasar, Ph.D., P.E., F.ASCE..  Dr. El-Aasar suggested applying for funding for the replacement of the steel truss bridge on Acorn Road crossing Muddy Creek.

The Commission ultimately decided to have Moni apply to replace Bridge OS-226 which is on the Brown-Nemaha County line northeast of Wetmore .  This process will involve the application for funding from the $8 million of federal funds set aside for bridges that are not on the federal aid system.  Through this program 80% of construction costs would be covered and the remaining 20% plus engineering costs would be split between Brown and Nemaha Counties. Funding announcements should be released in September 2018 by KDOT

For more information about the Off System Bridge Program you can check out this fact sheet from the KDOT website.

More information can be found on the Many Signals Communications website and you can read a report of the Commission meeting on the Sabetha Herald web site.
---