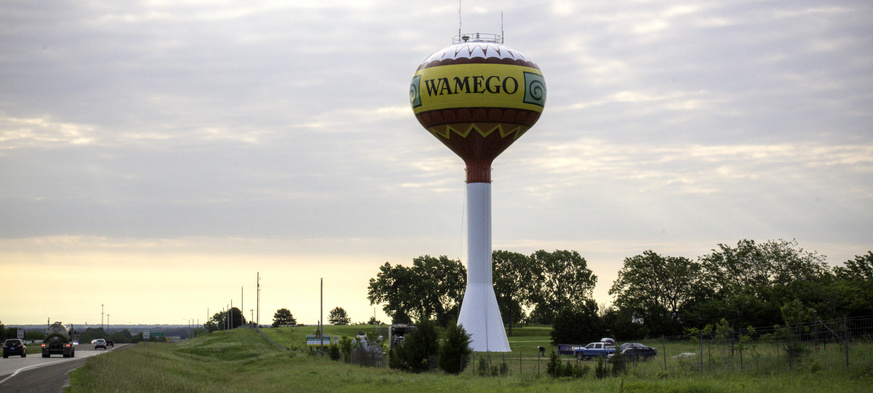 Posted on

October 7, 2019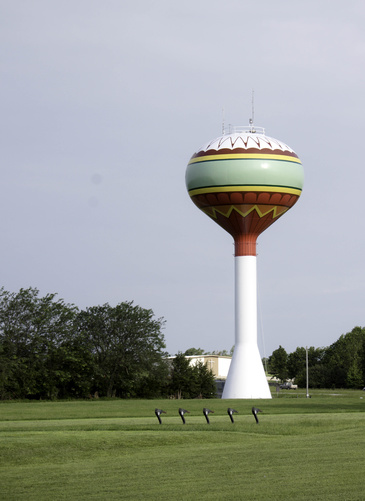 Nearly 20,000 votes were cast for more than 300 nominated tanks, and the Wamego Water Tower received the most votes to win the Tank of the Year People's Choice award by Tnemec, the coatings manufacturer. BG Consultants assisted the City of Wamego with design services for the original construction and again for the painting of the water tower located on the west side of town. 
After the People's Choice was chosen, Tnemec went to work choosing the Tank of the Year from the top 12 nominated tanks.  The Wamego Tank was chosen as the winner!  The Tank of the Year winner and finalists will be featured in Tnemec's 2020 water tank calendar. Click thru to Tnemec's website to see the finalists, and some great drone footage of the Wamego tower in the announcement video. You may also request a copy of the calendar via the link.
According to Stacie Eichem, Interim City Manager, the City of Wamego is extremely proud of their water tower and the way the community supported it in this contest.  While driving into Wamego, the tower appears as a hot air balloon full of bright colors.  The colors and design reflect the city's bright atmosphere, the Oz Museum, and the fun festivals that are held each year in Wamego.  The tower's colorful design was created by Imagemakers of Wamego. 
You can use the link below to see the Wamego Tank, as well as past winners and nominations.
Congratulations to the City of Wamego for being selected as the People's Choice and the Tnemec Tank of the Year award winner.  BG Consultants is proud to have had our engineering team involved in this project.  We would like to thank the City of Wamego, Classic Protective Coatings, Tnemec and Imagemakers for partnering with us on this important and award winning Water Tower Improvement Project.
---