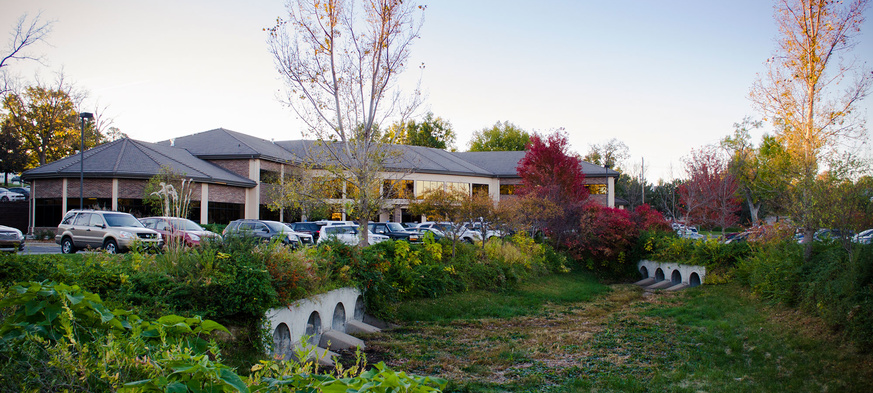 Flooding, erosion, property damage, pollution… When uncontrolled, stormwater can wreak havoc on our waterways, ecosystems, and land. Managing water quantity and protecting its quality has become critical with continued development and channelization of stormwater, changing storm intensities, and increasingly stringent regulations.
The stormwater engineering team at BG Consultants, which includes a Certified Floodplain Manager, has the perfect combination of local experience and technical expertise to design the best stormwater solutions for your needs.
BG Consultants has helped solve numerous stormwater problems of all types and sizes. Working with clients ranging from private individuals to large cities, we've successfully designed stormwater conveyance systems and flood and erosion control measures in accordance with water quantity and quality regulations.
Our team also offers vital support for BG's multidisciplinary projects, including site development and transportation, to detain stormwater runoff close to the source and lessen peak flow rates. Regardless of the project, we always keep the public welfare in mind as we tackle existing and future stormwater problems related to your environment, community, business, home, and property.
Stormwater Services
Stormwater master plan
Drainage studies
Stormwater best management practices (BMPs)
Low impact development design
Stormwater detention and retention basin design
Open channel storm drainage design
Closed system storm sewer design
Hydraulic structure design
Stable channel design
Hydrologic and hydraulic analysis
Watershed modeling
Flood profiling and inundation mapping
Dam design
Dam breach modeling
Dam inspections
Permitting and compliance
Floodplain management
---