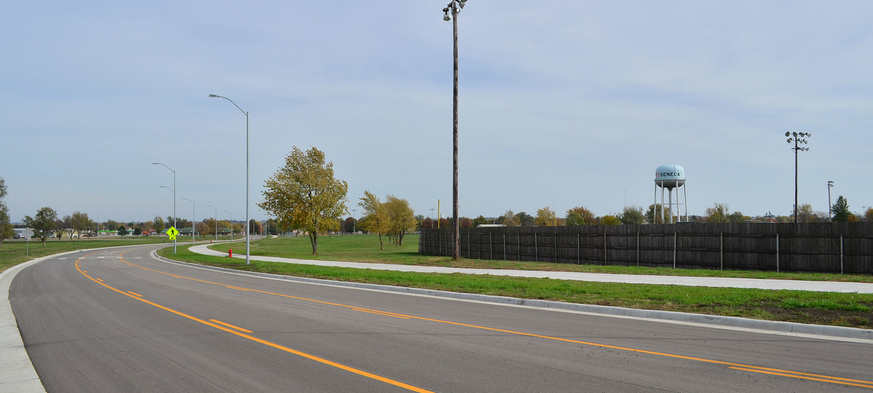 Kansas' network of highways and roads has a direct impact on our region's economy and quality of life. Our roadways must ensure the well-being of the traveling public, accommodate growing agricultural vehicles, and provide vital connections through our nation's heartland.
With a highly qualified and experienced team that includes a Professional Traffic Operations Engineer (PTOE), BG Consultants has helped private developers, rural communities, large municipalities, and the Kansas Department of Transportation successfully complete hundreds of road and highway projects. Because our team members are often involved in design and construction administration, our designs continually result in competitive bid prices and lower construction costs.  
Maximizing your transportation infrastructure's level of service requires an understanding of both physical assets and human behavior. Using real world analysis of the current use and future development surrounding your roads and intersections, our traffic experts pinpoint the causes and identify solutions to congestion and safety concerns. Our roadway and pavement designs respond to the challenges of age, maintenance, soil and ground conditions, drainage, and stormwater runoff.
Highway & Road Services
Designs for pavement reconstruction, realignment, and widening of existing roads
"Road Diet" improvement plans
Passing and turning lane configuration
Pavement marking and signage
Designing accommodations for pedestrians and bikers
Traffic signal systems
Temporary traffic control plans
Traffic impact studies
Road safety assessments
Area transportation plans
Interchange and intersection capacity analysis
---