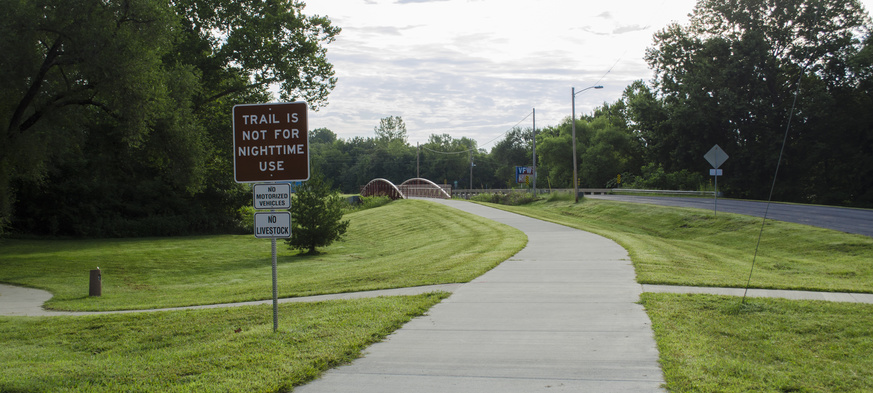 Designated areas for leisure, sport and exercise are essential to a community's well-being. Access to parks and trails has been shown to enhance the physical, mental, and social health of individuals of all ages.
At BG Consultants, we've seen firsthand the benefits recreational facilities can bring to Kansas communities. Multipurpose trails offer safe routes for pedestrian traffic, connect community assets, and promote active lifestyles. Parks reflect a city's culture and attract visitors, events, and developers. Water features provide interactive spaces for youth to play. When it comes to the parks and trails in your community, even the smallest investment can produce valuable returns.
Over the years, our team has developed successful partnerships with cities across Kansas to design parks and trails integral to their communities. With several award-winning projects in our portfolio, we know what it takes to make your vision a reality. We are well-equipped to handle the challenges related to park and trail development, including surfacing; water and environmental impacts; ADA, AASHTO, and KDOT regulations; utility systems; and structural and traffic engineering.
Parks & Trails Projects
Playgrounds
Recreational fields
Walking paths
Running tracks
Swimming areas
Water features
Skate parks
Lighting
Landscaping and shade structures
Restrooms and drinking fountains
Seating
Signage
Amphitheaters
Bicycle facilities
---