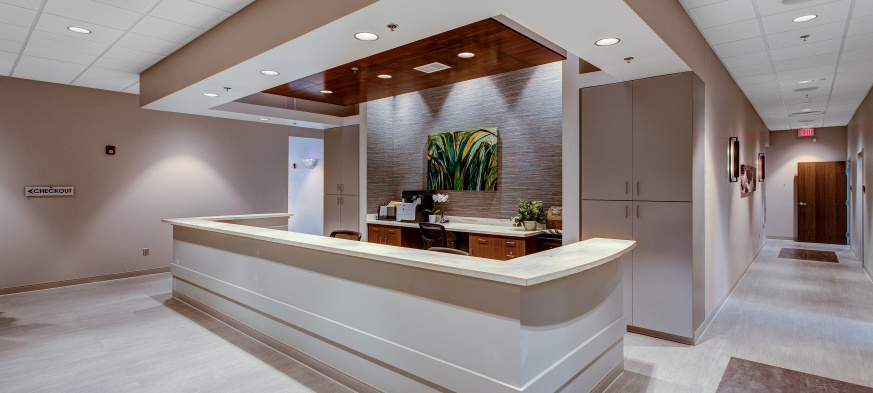 Over the past ten years alone, the patient-care experience has significantly evolved. Whereas before the standard for outpatient care facilities was a cold, sterile environment marked by neutral colors, tedious forms, and seemingly endless waiting, today's healthcare architecture creates a comfortable, spa-like atmosphere with reconfigurable spaces and streamlined processes. In this ever-changing field, healthcare providers need facilities that can adapt with their needs while maintaining high standards of patient care.
As experienced health and wellness designers, our professionals understand how to create therapeutic, safe environments that resonate with patients and staff. Our exterior designs cleanly balance the professional image of cutting-edge healthcare with the facility's surrounding context, while our interiors utilize health-conscious and durable materials to fashion comforting, relaxed environments for your patients. We also incorporate appropriate sound, transparency, temperature, and lighting techniques for individual settings.
Working closely with your practitioners, staff, and technical experts, we will develop spaces that enrich the patient experience, assimilate specialized technology, and optimize the efficiency of your practice.
Healthcare Architecture Projects
Urgent care
General practice
Dentist offices 
Orthopaedic and sports medicine facilities
Chiropractic offices 
---